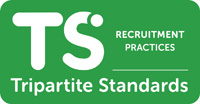 GROW WITH US & MAKE A DIFFERENCE
At CEH Group, all staff are part of the family. We are passionate in what we do, we grow and develop together, taking on and embarking on new challenges and constantly pushing to improve ourselves. We contribute our part to make the world a better place by helping companies to build smart-factories; build technologies that help save the environment; and protect workers with our products.

WHO WE ARE?
Pumas Automation & Robotics Pte Ltd is an integration partner that is specialized in industrial automation solutions and products for the industrial end-users and original equipment manufacturers (OEM). We operate in the Asia-Pacific region: South East Asia (SEA), China, India and Australia with more than 35 offices and 250+ employees. Pumas Automation & Robotics Pte Ltd is founded in 1983 and is a member of the CEH Group, an international operating company with 750 employees divided into three divisions: Polymers Technology, Industrial Automation and Manufacturing & Industrial Development.
WHAT WE DO?
Pumas Automation & Robotics is rapidly developing Industry 4.0 / Smart Factory / Industrial Internet of Things (IIoT) solutions to help our customer achieve their goals. We offer solutions on machine level like automation & control, robotics and machine vision. For the (production) process & management level we deliver solutions to monitor and control maintenance, energy, productivity and traceability.
HOW TO APPLY?*
Join us in our expanding operations! Good candidates will be groomed to be part of our team in shaping our future business. An attractive remuneration package along with excellent career prospects will be offered to the successful candidate. Please write in with full resume to: hr@cehgroup.com.
 Please find out our career vacancy for Singapore below.
For Other Countries career vacancy , please click below.