Flexindomas Celebrated its 32nd Anniversary in Bali
Flexindomas (FAS Indonesia) recently celebrated its 32nd anniversary with great enthusiasm and joy. To mark this momentous occasion, the company organized a memorable company trip to the beautiful island of Bali from 1 to 3 June 2023.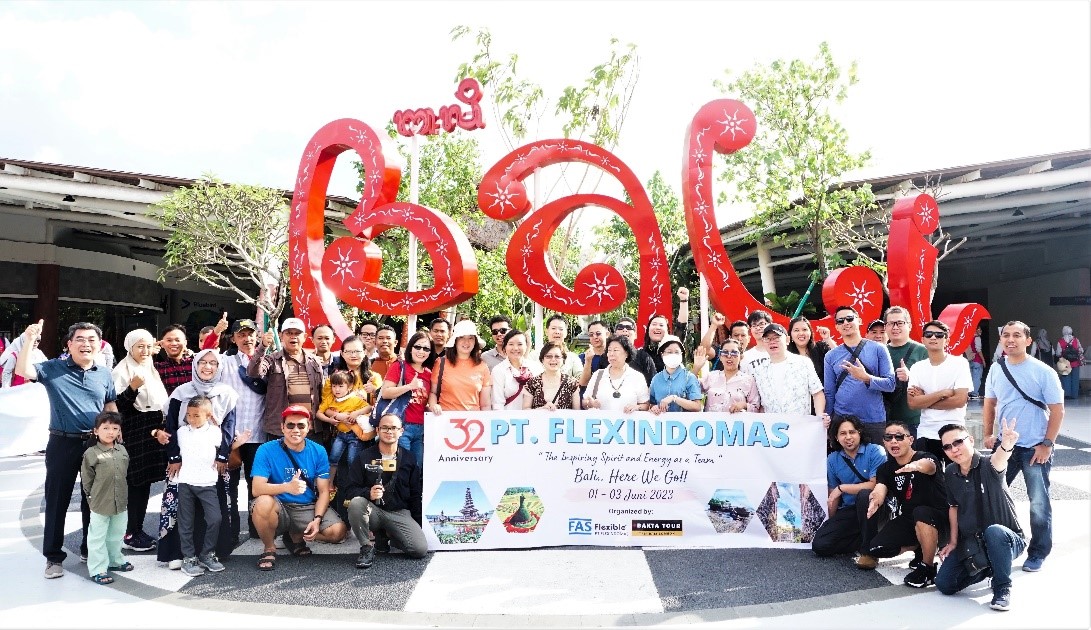 The anniversary celebration brought together all the staff from various branches of Flexindomas across Indonesia. President Mr.Oei Han Siang, Vice President Mr.Oei Han Tjing and their siblings also attended the event.
Since its establishment in 1991, Flexindomas has built itself as a prominent Industrial Automation player in the Indonesian market with a strong presence in the automotive and manufacturing industries. By forging strong alliances with Japan & global partners, the company has gained access to Pumas-FAS group's advanced technologies and expertise, which enables them to deliver cutting-edge services. With a growing presence that now spans across 4 offices (i.e., Jakarta HQ, Cikarang, Bandung & Surabaya) in Indonesia, Flexindomas remains dedicated to expanding its operations and meeting the evolving needs of its valued customers.
We extend our heartfelt congratulations to Flexindomas on reaching this incredible milestone. We applaud their dedication, hard work, and commitment to excellence, which have been instrumental in their success. May this anniversary serve as a reminder of the accomplishments achieved so far and as inspiration for many more prosperous years ahead.